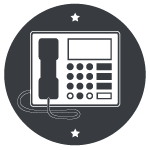 Connecting to your clients, partners and suppliers is vital to your company's success. With over 50 years of experience, Krueger Communications, Inc. has been designing business phone systems to meet those communication needs. From the two person office to the business with hundreds of employees and multiple office locations, we have been able to design solutions to make companies more efficient, flexible, and profitable.

Staying connected to customers and employees is vital to your business success. Providing your customers with prompt communication, no matter your location, is pivotal in giving your customer's the best service possible. Whether you are on the go or trying to reach coworkers in the field, Krueger Communications can provide you with industry leading unified communication tools to accomplish all of your communication needs.
Benefits of our unified communication software
Seamlessly switch from desk calls to mobile calls and back with advanced call twinning features
Reduce web based conferencing costs by utilizing feature rich web sharing and collaborating tools built into the PBX software
Instantly see which employees are on a call, away on business, in a meeting, etc with the desktop and mobile supported collaboration client
Ease of use conferencing calling with personal call bridges and drag-and-drop impromptu conference calls

Managing a call center's traffic has never been more challenging and complex, with customers relying on more digital ways of communication. Our Mitel call center solutions can address all forms of communication, ensuring your customers receive the very best support possible.
Krueger Communication offers a full suite of products that will help a call center run more efficiently, increase revenue, reduce turnover and develop your workforce. With our call center solutions, managing customers and agents has now become a manageable task
Highlights of our call center solutions
Risk and compliance management tools help to minimize liability risk with customers
Administrative automation provide assistance to seamlessly manage employee shifts, staffing needs, and time-off requests
Call recording and quality management tools with real-time and historical call log data
Equip agents with personal touch customer interactions with the use of predefined scripts, action prompts, and workflow pop-ups

With the advancements in technology, communicating with remote offices or teleworker employees has never been easier or more cost effective. The downtime spent traveling to remote sites is no longer an issue with the introduction to video conferencing. Companies now have the ability to quickly and effectively implement video conferencing for their remote offices, teleworker employees, and even customers through the use of video conferencing. Krueger Communication has partnered with a leading telecommunications company, Mitel Networks, who has developed a cost effective and ease of use solution for all of your video conferencing needs.
Benefits of our video conferencing product include:
Instant face-to-face communication
Saves time and money, limiting the need for travel
Keeps all employees, teleworkers, and customers connected
Seamlessly integrated within the PBX system

Managing and staying connected with multi-site locations is no longer a troublesome task with the introduction of VoIP PBX systems. Businesses no longer have to worry about call rates for time spent making calls to offsite locations with the implementation of routed call traffic over the internet. At Krueger Communications we can cohesively connect all of your multi-site locations, delivering your employees and customers the best call-in experience
Value of connecting multi-site locations
Simple extension to extension dialing to all remote locations
Secure and encrypted voice calling over your network ensures all of your call information is protected
Assign main calling numbers that ring to multiple locations simultaneously
Decrease carrier phone bills with call routing over the internet

DO YOU HAVE QUESTIONS ABOUT KRUEGER'S SERVICES? JUST ASK!

Krueger can also help your business cost effectively improve and streamline your CARRIER SERVICES.

Krueger can also help your business cost effectively improve and streamline your CARRIER SERVICES.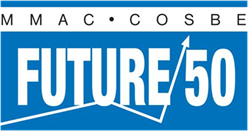 Krueger Communications, Inc.
12515 Knoll Rd.
Elm Grove, WI 53122
Monday - Friday 8:00am - 4:30pm
For more information, contact us.
Main: 262.786.4830
Toll Free: 800.633.4307
Fax: 262.786.1314
For Help Desk support, please e-mail
support@kciteam.com