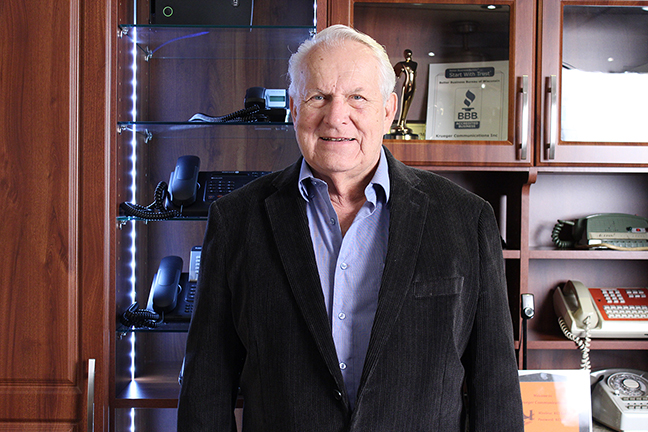 ALLEN KRUEGER SR.
Chairman
Allen H Krueger has spent his life working on electronics. From the young age of 17 years old all the way until his retirement, he took pride in keeping up with the latest technology and enjoyed solving the complex problems which result from ever changing technology.
Early in his life, he realized the joy of working on technology could move from a hobby into a career. This is where he founded Al's TV and Electronics around the age of 18 years old. This allowed him to setup a storefront to help people in need with their new found enjoyment of transistor radios for local sports broadcasts and then of course the TV. Since there was commonly only one TV per household, he saw an opportunity to drive his business forward by helping deliver extremely fast service, rock solid customer service and clear communication.
Shortly after founding Al's TV and Electronics, he had an opportunity to purchase a government auction boxcar with unknown contents. What started as a fun activity, became more than expected as he found some electronics in the box car. He began to realize there was more to the technology market place than he even thought. He spent months working on what was known as an Intercom System and from there began to carry the ACTION intercom system within his store. He was receiving new requests from area businesses and saw a new opportunity to transition from a residential services business into a cutting edge business communication business. In the 1970s, when he changed the business name from Al's TV and Electronics to Krueger Electronics to better communicate his broad range of services to local businesses in need of high-end communication tools.
Eventually, the pure intercom business went away and the growth of interconnected telecommunications became reality. Once again, Al took that opportunity to be the first in the country to make agreements with manufacturers to carry their telecom products. This allowed Al to provide his well established list of customers a broader system with both their internal and external communication needs. Krueger Communications, Inc. was born during this final transition into more comprehensive communication systems, which Al was able to deliver from his Elm Grove WI corporate office.
Al dedicated his life to not only master the communication space, but also to the commitment that each and every customer received direct service, timely results and clear communication on any complex issues that arose. It was all about service and that same approach continues today for Krueger Communications. He is pleased to have many long standing customer relationships (many over 30 years) and is now be able to see the company's transition from a telecom service business to an overall technology powerhouse with multiple divisions. He was able to instill his core business philosophy into Allen Krueger, Jr., who now runs the growing business.
Because of Al Krueger Sr's mission, overall vision and willingness to do whatever it takes for the client, Krueger Communications has not only survived some turbulent times, but it is now thriving as it expands its physical corporate offices to a campus facility and growing geographically day by day.
DO YOU HAVE QUESTIONS ABOUT KRUEGER'S SERVICES? JUST ASK!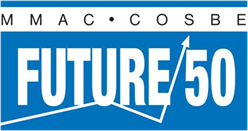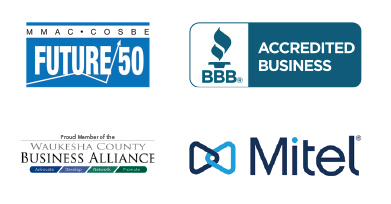 Krueger Communications, Inc.
12515 Knoll Rd.
Elm Grove, WI 53122
Monday - Friday 8:00am - 4:30pm
For more information, contact us.
Main: 262.786.4830
Toll Free: 800.633.4307
Fax: 262.786.1314
For Help Desk support, please e-mail
[email protected]